Monthly Archives:
January 2010
Sorry, this pic is not captured by me, but my BFF @rezade (you can follow her on twitter) ask me to repair up this pic. And i have hard work to fill a brightness and diffuse glow here. Voilla!! not bad! okay @rezade you can use this for your FB photo profile now. =P
"Huduh!!!" itulah kata pertama yang keluar dari bibir imut saya (mulai deh) pas nemu nih gambar. Padahal niat nya searching di Google ama keyword "Fashion Bloggers" biar tambah tau siapa saja yang bisa saya jadikan referensi. But Whot??? OMG! OMG! OMG! Meskipun bikin saya melongo dan merenungi nasib tapi T – shirt ini emang KEREN!!!!! jadi Pengen bikin yang kaya gini! hihihih.. SCARY OUTSIDE! COOL INSIDE! =p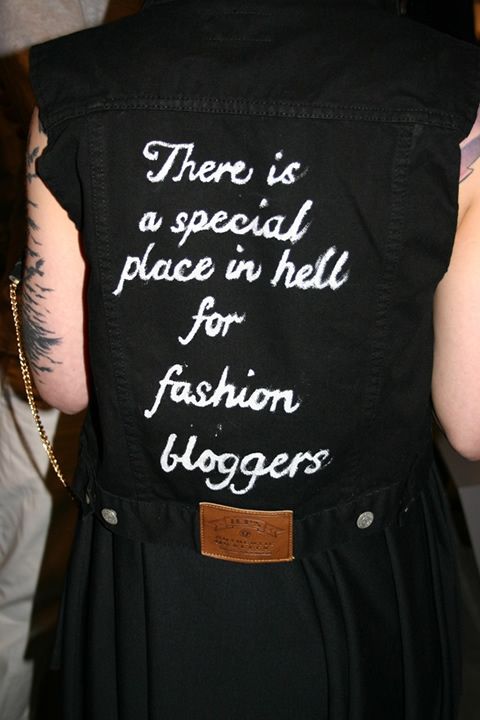 From her i know that how to compare navy blue with black. Brilliant gurl! Love to capturing you.
I just confuse. Is these winter or summer backstage? their summer body just so stunning for more photos you can click here
As you read on my previous post, i've promise to you that i'll give you a Hawt post right?Now! i give you Dolce! Dolce! Dolce!! Do you know what the power of each Dolce & Gabbana Man Fashion Show??It was Suite, Denim, Glam lighting, and Model's sexy chest. Always be my fave Fashion Show, what about the Winter 2011 ??? Here is my fave…
Rather than sending each model out one by one, they were sent out in multiple groups showcasing various looks of the collection.
for more images and live video you can visit on Dolce & Gabbana site or just click here